A fresh publication and a current perspective
Pediatric dentists are children's first experience in dental care. This new pediatric publication, Pediatric Dental Practice US, will offer new information and perspectives to grow your practice and options.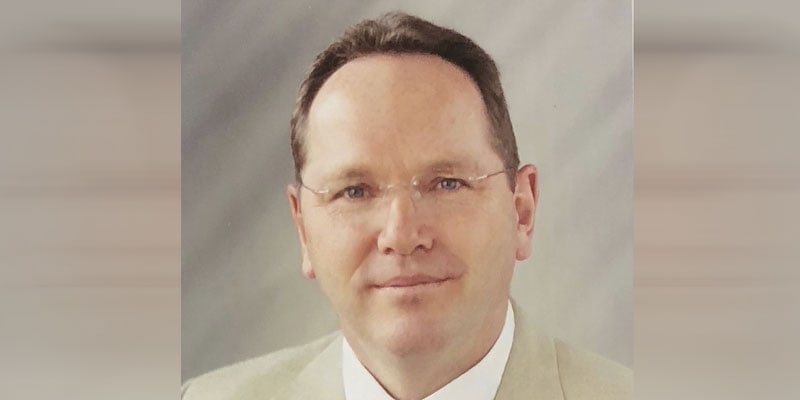 This inaugural edition of Pediatric Dental Practice US provides an opportunity for the creation of a fresh publication with a current perspective. Achieving continuous excellence in pediatric dentistry can be assured if new information for the pediatric dental practice is focused on our changing healthcare environment. We face a paradigm shift in all of healthcare. Artificial Intelligence, shifting social patient expectations, and corporate dentistry are just a few of many causes.
Pediatric dentists are the "first dental caregiver" and can change the future of those who
actually are the future.
Parents will increasingly expect and value a great pediatric dentist. The direct marketing of aligners to children is a continuation of decades old marketing of toothpaste, toothbrushes, and so on. The tidal wave of information tugging and pulling on parents and children to buy the next best dental widget or technique provides an opportunity for dental professionals to lead.
As a specialist in orthodontics for over 40 years and a father of five children, I appreciate the meaningful difference pediatric specialists can make in our patient's lives. A great pediatric-orthodontic team can become community leaders. They can make an enormous difference for both patients and our dental profession. A team approach is desired and respected by parents for being more comprehensive and professional. In a time of increasing pressure to focus on profitability, we can choose to balance our financial responsibilities with our oath to "do no harm" and desire to "do good." Fortunately, we are not limited to a 60-second advertisement in the media.
As the first to see young children, the pediatric dentist often fulfills the role of screening children for existing and future problems. Their valuable advice, referrals, and care are critical. Abnormally delayed and less than normal facial skeletal growth is recognized as a primary underlying cause for the majority of patients with malocclusion. Early screening for facial growth problems will result in treatments which can reduce the eventual skeletal dysplasia and resulting malocclusion, sleep apnea, upper respiratory issues, and the esthetic disfiguring.
The orthodontist's role is a resource for parents as well as a resource for the pediatric dentist. With digital records, the consult between the pediatric dentist and orthodontist can be collaborative. The orthodontist can assist the pediatric dentist in diagnosis and interceptive treatment planning as well as orthodontic care if the pediatric dentist chooses to deliver care.
The caregivers that dedicate themselves to children need innovative and creative outlooks. We are making decisions that will have an impact over our patients' future dental and emotional health for likely 70 or 80 years. When reflecting back on my difficult choice of studying pediatric dentistry or orthodontics, I struggled but chose orthodontics. In hindsight, I still chose to treat children at a young age as an orthodontist knowing I wanted the best chance to improve growth.
I am excited to participate in the future of children's health and to welcome this new publication as a forum for pediatric treatment. Children are not just smaller adults and need specialized care. Pediatric dentists need to develop techniques to make children comfortable in sometimes challenging situations. Orthodontists will partner with pediatric dentists to identify especially designed equipment and techniques for the oral health of children from infancy through the teen years. The future authors in this publication aspire to expand the horizons of specialists who care for the youngest in our society. Pediatric dentists are the "first dental caregiver" and can change the future of those who actually are the future.
Anthony DeLuke, DDS, graduated Magna Cum Laude from the University of Buffalo School of Dental Medicine. He is dedicated to a comprehensive functional medical-dental approach to care with a focus on improving facial esthetics, smiles, and airway function.  His creativity and passion for comprehensive functional orthodontics has resulted in his being awarded a U.S. patent on an orthodontic airway growth appliance. Patents are also pending for an additional orthodontic functional appliance and instrument for measuring facial growth. His palatal contoured expander design is used across the United States. He has influenced orthodontic teaching here and as far away as Japan. He and his high school sweetheart, Karen, have five children and 11 grandchildren. Dr. DeLuke aspires to help the greatest number of children and adults through sharing his experience with colleagues and parents. He is publishing, lecturing, and continuing to see patients in his mission.