About Pediatric Dental Practice US
Pediatric Dental Practice US provides an opportunity for the creation of a fresh publication with a current perspective. Achieving continuous excellence in pediatric dentistry can be assured if new information for the pediatric dental practice is focused on our changing healthcare environment.
We face a paradigm shift in all of healthcare. Artificial Intelligence, shifting social patient expectations, and corporate dentistry are just a few of many causes. Pediatric dentists are the "first dental caregiver" and can change the future of those who actually are the future. Parents will increasingly expect and value a great pediatric dentist. The direct marketing of aligners to children is a continuation of decades old marketing of toothpaste, toothbrushes, and so on. The tidal wave of information tugging and pulling on parents and children to buy the next best dental widget or technique provides an opportunity for dental professionals to lead.
MedMark LLC, was formed in 2005 by thought leader Lisa Moler. Now, MedMark Media, headquartered in Scottsdale, Arizona, is proud to have evolved into the leading interactive marketing and multi-platform advertising company specializing in the niche specialties of dentistry.

We are creating a healthier America through knowledge, due diligence, and experience, by empowering dental professionals with high quality clinical information in clear and concise language and showcasing innovative technologies.

Dear Media Buyers:

As publisher of MedMark Media, I am often asked about the secret to operating a successful business in the current competitive world. As a lifelong entrepreneur, this question has led to much introspection, research, and of course, some sweat and tears in the 20 years since I launched my first publication. The secret is actually very evident to those who read and advertise with us — that our dental publication brands represent a unique understanding of the niche dental world, evolving trends, and proven in-chair techniques. We have a laser focus on the dental industry that is direct, accurate, and intense.

MedMark Media publications, Endodontic Practice US, Implant Practice US, Orthodontic Practice US, Dental Sleep Practice and the newly launched Pediatric Dental Practice provide the most relevant information and valuable clinical and business insights to our readers. Our publications provide an enormous range of clinical and custom content including: industry-leading articles, practice management, practice profiles, continuing education opportunities, and emerging technology articles, written by world-renowned specialists and skilled general dentists.

For our dental specialty readers to accomplish their clinical goals, they need to be aware of the technologies and equipment available that can help to provide better diagnostics and treatment or a better workflow for their practice. To that goal, we offer multi-faceted dental marketing. From print ads, to our DocTalk Live series, to Facebook Live interviews and custom webinars, we are constantly expanding the scope of our emedia packages to enhance lead generation options and help generate excitement for new product launches or existing products.

Through conversations and attending conferences across a spectrum of specialties, our marketing team hears the needs and concerns of the dental community every day. We are always learning from our esteemed contacts in the dental industry who help their peers expand their comfort zones, their treatment options, and their businesses.

MedMark Media publications remain focused on improving the lives of dentists', their staffs, and ultimately, the patients — and our advertisers and authors are integral to achieving those lofty goals. I invite you to call us and see how we can bring your products or services to light, with our laser-focused, results-based approach to marketing.

We're looking forward to partnering with you and serving you!
Our Team
Adrienne Good
National Account Manager
Assists dental vendors in reaching their dental specialty audiences via print and digital forms of media.
Schedule a meeting with Adrienne to brainstorm your next custom campaign!
Phone: (623) 340-4373
Email: [email protected]
Melissa Minnick
Sales Assistant and Client Services
Assists with Sales and Account Management.
Phone: (602) 909-1719
Email: [email protected]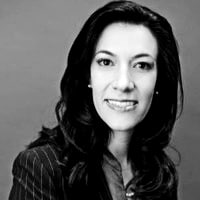 Amzi Koury
Marketing Director
Marketing & Digital Strategy
Phone: (866) 579-9496
Email: [email protected]
Michelle Britzius
eMedia Coordinator
Organizer of Digital Campaigns and Collateral
Phone: (866) 579-9496
Email: [email protected]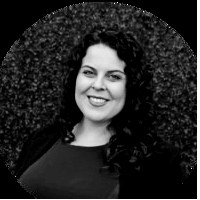 April Gutierrez
Social Media Manager
Social Media channel management and campaign execution
Phone: (866) 579-9496
Email: [email protected]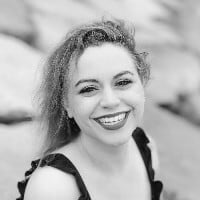 Hana Kahn
Digital Marketing Assistant
Social Media & eMedia Support
Phone: (866) 579-9496
Email: [email protected]
Eileen Kane
Website Support
WordPress & digital solutions
Phone: (866) 579-9496
Email: webmaster@medmarkmedia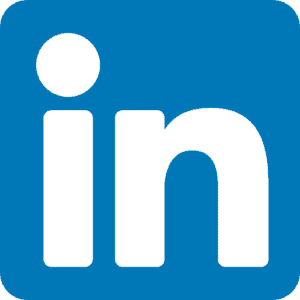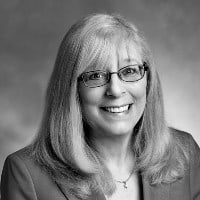 Mali Schantz-Feld, MA, CDE
Managing Editor
Editor, author-liaison for editorial
Phone: (866) 579-9496
Email: [email protected]
Betty Romanek
Assistant Editor
Edit manuscripts and page proofs
Phone: (866) 579-9496
Email: [email protected]
Amanda Culver
Creative Director & Production Manager
Design guru, print deliverables liaison, slightly OCD production maestro
Phone: (866) 579-9496
Email: [email protected]
Andrea Sherman
Accounts
Phone: (866) 579-9496